R. Madison Mitchell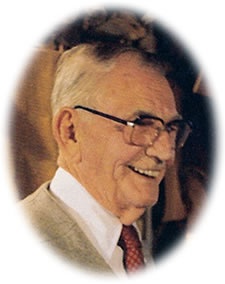 Robert Madison Mitchell, Sr. was born on March 11, 1901, at Oakington, near Swan Creek, in Harford County, Maryland. It is extremely unlikely that any other man on the shores of the Chesapeake Bay has carved as many decoys as Madison Mitchell. For over fifty years he produced fine decoys whose numbers reach into the thousands.
Mr. Mitchell turned out many different decoys, including some ducks that rarely frequent the Chesapeake Bay region, some Mourning Doves, and a very few pigeons. He also developed a fancy decorator for lamps or wall decorations, as well as a sturdy Canada Goose scooter, cast iron book ends, and sink box decoys.
He was an avid and active supporter of the Havre de Grace Decoy Festival, an annual event held in May, and the Havre de Grace Decoy Museum.
R. Madison Mitchell was undoubtedly the most prolific carver on the Susquehanna Flats and his decoys will always be admired for their classic simplicity, clean lines, and ability to attract ducks.